Sightseeing | Airport Transfers | Weddings | Other Services | Company Policy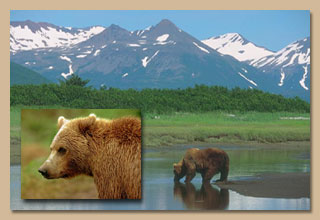 Sightseeing
Sightseeing is our specialty. We call it the Mystical Mountain Tour; it's available in full-day or half-day tours. Surround yourself in luxury as the mystifying beauty of the mountains unfolds right before your eyes. Chances are extremely good that you'll see some of the indigenous wildlife that flourish within the park. Bring your camera, but don't worry about the binoculars--our vehicles are equipped with them so that you may get the most out of your sightseeing adventure.
For lunch, we'll stop at Moraine Lake or Lake Louise--you can choose to dine in one of the many fabulous restaurants at these locations, or perhaps you'd prefer a picnic in the great outdoors. Just let us know so we can make the necessary arrangements.
Throughout the day, you'll be pampered in Mystic Mountain Limousine style. The Mystical Mountain Tour is our claim to fame; it's a truly captivating mountain experience.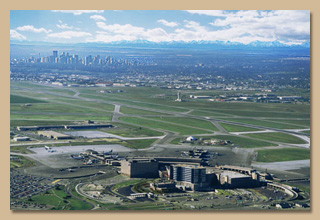 Airport Transfers
Flying into Calgary? Heading to the Rocky Mountains? Just give us a call and we'll take it from there. Mystic Mountain Limousine provides a meet-and-greet service, free of charge. You will be looked after from the moment we meet you at the gate until you arrive at your destination. You'll enjoy being pampered in typical Mystic Mountain Limousine fashion. Included with your limousine transfer is a complimentary bottle of Champagne and other beverages for you to enjoy while you sit back and relax, surrounded by luxury.
If you're arriving during the daylight hours, you'll be treated to some spectacular sights on the way to the mountains. For those arriving after the sun sets, you can look forward to an extensive selection of movies for your viewing pleasure. We can arrange snacks too--anything from delectable cheese trays to deli sandwiches.
Going to Banff? Do it in style. We take care of our clients--that's our promise to you.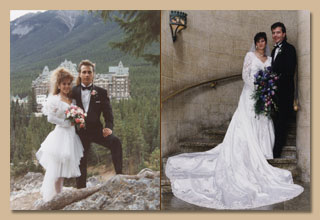 Weddings
On your very special day, we believe you deserve the best. Our limousines compliment the occasion in a truly spectacular way. After the ceremony, your limousine will be waiting for you outside, decorated to celebrate the occasion, along with the time-honored, traditional red carpet service. During your photo session, your chauffeur will be happy to serve cold beverages.
If elegance and luxury are what you're looking for, Mystic Mountain Limousine is the obvious choice.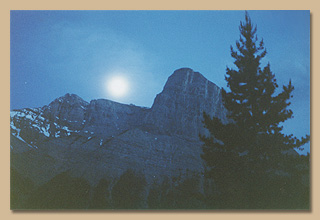 Other Services
In addition to the services listed above, you should also consider Mystic Mountain Limousine for:
Concert Connections
Sporting Events
Nights on the Town
Graduations
Retirement Parties
Birthdays
Christmas Parties
Anniversaries
Staff Parties
Special Occasions
...or any other occasion that comes to mind.
Company Policy
Terms of Service
A deposit is required for services to be rendered. For certain types of services, an extended rate will apply after a 15 minute grace period if the service is continued past the planned trip time. Trips must be cancelled at least 48 hours in advance or a 50% cancellation fee will be charged. Restoration fee is $10.00 per broken glass, $80.00 for each carpet or seat burn. The balance is payable in cash or credit card before date of service or at initial pick-up location.
Codes of Conduct
Due to commercial transportation laws, smoking is prohibited in all limousines
Possession and/or use of illegal drugs or substances is prohibited
Possession of alcohol by minors is illegal and will not be allowed
Any damage, intentional or otherwise to the limousine will be charged to the contracting party
Passengers should enter and exit from the curb side
We prefer that the chauffeur unlock, open and secure doors, to ensure that passengers enter and exit the limousine safely
If the chauffeur sees any unsafe, damaging or illegal activity taking place in or around the limousines, he or she is authorized to stop the vehicle and evict the passengers immediately, with no refunds for unused, remaining time

Site design by Symmetriq.